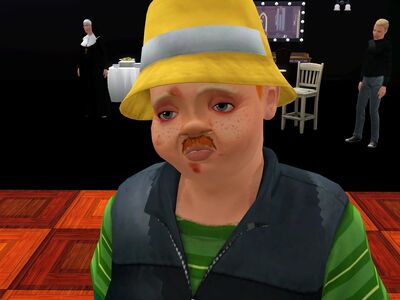 Quincy Boyle is the greasy, sleazy tyrant director of the film Nan and Cola are shooting when they are unexpectedly interrupted, in Nan & Cola's Force of Fibreglass.
Quincy Boyle's Nan & Cola Movie History
Edit
Nan & Cola's Force Of Fibreglass (2011)
Quincy Boyle Facts
Edit
- Quincy states he turned down Free Willy 14 to do Nan & Cola's Sister Act.
- Quincy was taken along with the rest of the humans.
- Quincy wont be returning to any Nan and Cola films in the future.