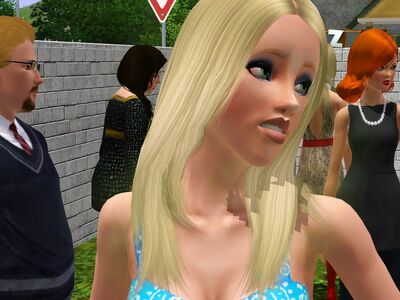 Perfume is the close friend and work colleague of Zuri, who was almost drained of her fibreglass by Steelheart in Nan & Cola's Force of Fibreglass.
Perfume met Zuri when they worked together in a department store in New York, but after Steelheart's evil run, they decided to stay in Australia and live with Wanda Pavlova.
Perfume's Nan & Cola Movie History
Edit
Nan & Cola's Force Of Fibreglass (2011)
Perfume Facts!
Edit
- Perfume was never meant to be a major character and was in fact scheduled to die in the movie, but Joel took a liking to her and decided to keep her on!
- Perfume was initially named Celeste but with fellow character, Daphne, Joel didn't want people to confuse them with annoying pop group 'Daphne & Celeste'.
- Perfume will feature in an upcoming top secret project in 2012.
Community content is available under
CC-BY-SA
unless otherwise noted.