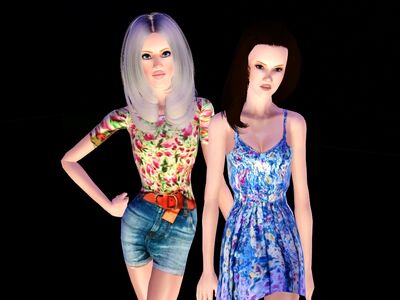 Get all the latest news and goss from our favourite mannequins. Tweet the girls and they'll tweet back!
Nan & Cola's Fan Page! Get exclusive updates from the girls themselves, including photos, competitions and exclusive news!
A place to check out news on upcoming movies and check out the back catalogue of the Nan & Cola movie series!
Nan & Cola's official movie channel! View all Nan & Cola and non-Nan & Cola videos, leave comments, ask questions, subscribe and become a friend of creator, Joel!
Watch Nan & Cola Catch A Killer, Nan & Cola's Force Of Fibreglass and Nan & Cola: Fibreglass Island in full, without interruptions! The other Nan & Cola movies will be up shortly!
Get exclusive updates, photos and news from Nan and Cola through their official Tumblr page.
Join The Nan & Cola Mailing List!
Edit
Email the girls at nanandcola@hotmail.com and you will receive a personalised email in return, you will get a monthly Nan & Cola newsletter on updates on movies, specials and competitions!