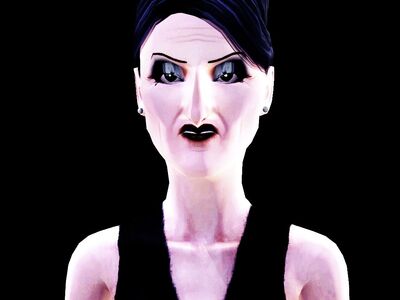 Mallory Black came to an unfortunate end as the murder victim in Nan & Cola Catch A Killer. A vicious and bitter old woman who throws a birthday party in her glorious mansion, only to be brutally murdered by one of the guests!
Mallory Black's Nan & Cola Movie History
Edit
Nan & Cola Catch A Killer (2010)
Mallory Black Facts!
Edit
- Mallory is part of a Nan & Cola movie tradition - an old lady has to die in every film!
- Mallory Black is married to Dr Clifford Black, who is also deceased.
- Mallory is one of the few characters that creator, Joel Davies, has kept - just in case he wants a Mallory revival!