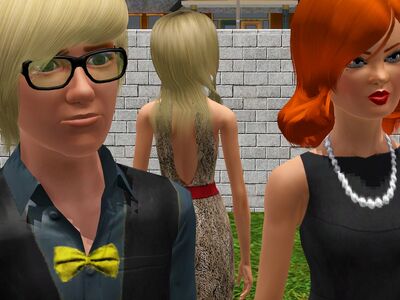 Donny Donaldson is a sweet young mannequin who the force saved from the clutches of evil emperor, Steelheart, in Nan & Cola's Force of Fibreglass.
Donny was taken by the beauty of Nan Booberson and subsequently asked her out, which she said yes!
Donny Donaldson's Nan & Cola Movie History
Edit
Nan & Cola's Force Of Fibreglass (2011)
Donny Donaldson Facts!
Edit
- When all the humans were kidnapped, Donny was caring for his ill mother, unfortunately, she didn't survive the kidnapping, leaving Donny alone.
- Donny will feature in an upcoming top secret project in 2012.
- Donny was only ever meant to be a featured extra, but Joel decided to give him an official name and keep him on as a regular boyfriend for Nan!